"Efficient Reliable Installation Support"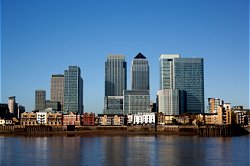 We have been working in Canary Wharf with an international financial institution. They had an existing lighting scheme but, unfortunately, the company who maintained it had gone out of business.
They first approached two other lighting companies to help maintain this ten year old system, but these companies had failed to meet their requirements.
Then they approached Control Lighting Ltd and within one month we had understood their existing system, come up with some suggested improvements, installed and tested these minor upgrades, and put together a full maintenance schedule for the coming years.
Our prompt action is already reaping additional rewards as they have now asked us back in to look at other lighting control problems.