Commissioning Plan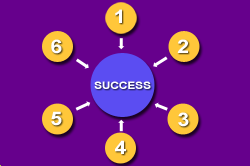 Most people will recognise the importance of commissioning if they consider an office air conditioning/heating system. Clearly, it is not enough simply to install the units and then check that all of the buttons work by turning them on and off.
Commissioning the air conditioning solution will ensure that the user requirements are properly met.
Decisions will need to be made about the levels of hot and cold air at different times of the day, at different times of the year, for different audiences, and for when rooms are unoccupied etc.
It is exactly the same for lighting and it is essential that all lighting control systems are professionally commissioned by experts. Building Regulations (Part L) reinforces the fact that lighting solutions need to be correctly commissioned by qualified companies.
At Control Lighting, we have a 6 stage process to ensure that our projects are commissioned successfully.


Stage 1 - Design
At this stage, we review the system requirements and the design brief and create the commission plan that will be used to ensure the solution meets the client's requirements.


Stage 2 - Installation
At this stage, our role is to ensure that the control system installation goes to plan and that the quality of the products themselves and the installation process is maximised and the control design remains intact.


Stage 3 - Commissioning
At this stage, we test the full functionality of the system, AND test each user requirement setting as defined in the commissioning plan.


Stage 4 - Dress Rehearsal
At this stage, we walk our client through the system, both physically demonstrating the solutions and also take them through the operational manuals produced for them.


Stage 5 - Settling In Period
At this stage, we work with our clients as they start to use the system. We seek feedback on their user experience and look to make minor adjustments and final tweaks to improve the live solution.


Stage 6 - After Care
This stage is about the day to day running of the lighting control solution and how well it copes with the anticipated changing needs of the client. Over time, more people may use the building, for example, and therefore the lighting control settings may need to be changed.
This stage process is what we at Control Lighting automatically use on our lighting control projects. However, we are happy to be involved in commissioning other control systems during any stage in the life of your project.