Receiving Holy Orders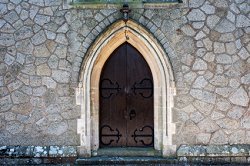 Last month we delivered a very interesting project on the south coast. We were invited to provide the lighting control solution for a number of ecclesiastical buildings at a large religious complex.
We worked closely with the lighting designer to ensure that we fully understood their requirements and were then able to identify all of the necessary equipment, and then provide the complex solution to achieve their original vision of linking all the buildings together.
Once this was agreed, we implemented and commissioned the final solution and we are delighted to report that both our design partners and the end clients were thrilled with the result.