The Ultimate Remote Control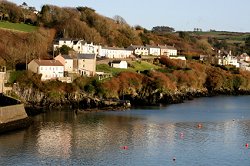 Another recent project enabled us to visit an idyllic venue on the beautiful Irish coast.
Our clients were looking to control both the central heating and all of the external and internal lighting in every room of their apartment directly from their iPads or any world-wide computer
This was a fascinating project, not only because of the gorgeous location, but also because the lighting control solution enables them to do so much more than adjust the settings in the current room from the comfort of their sofas.
For example, a security programme can be run to switch various lights on and off in a seemingly random fashion to give the impression that the house is occupied all year round.
However, our clients' favourite feature is that when they are away from the venue they can remotely turn up the heating and schedule the lighting so that their Irish property is at the perfect temperature with warm welcoming lighting to greet them as they arrive at their front door…