You Have A Problem - We Have A Solution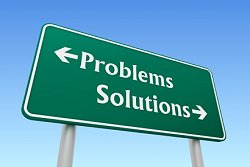 Regular readers of our newsletters will know that in the past we have acted as the expert's expert in helping to resolve disputes. Recently we were invited to be umpire and chief arbitrator to help resolve a long-standing disagreement between a contractor, the subcontractor, the client and the manufacturer. The dispute concerned a failed exterior lighting project at a public attraction in the UK.
As an independent third-party, we are able to gather the facts and ignore the emotions. In this example, we charted the following steps:
We examined the onsite installed products.
We fully tested a sample of the site installed product, as well as a brand-new version of the installed products offsite - to check it was fit for purpose.
We conducted full immersion tests, electrical tests, and stress tests.
We checked the integrity of the cabling, the cabling containment, and installation practices.
We assessed the third-party design elements - how the solution was supposed to interact with the exterior environment - people walking past, surface drainage, high winds, road traffic vibration etc.
We observed the other uses of the space where the lighting was installed.
In our experience in these situations, it is rarely only one party's fault. We compiled a detailed independent report explaining all the errors, and gained agreement to the findings from all concerned. In this way, a resolution was achieved so all concerned could move forward with an answer that suited all parties.