Don't Put A Square Product Into A Round Hole!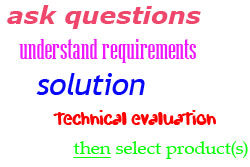 One of the key points that make Control Lighting Ltd different is that we make sure we fully understand the client's requirement way before we come up with any solutions.
It isn't until we've been through the key evaluation stage, that we will start to consider any products that may be able to deliver the solution that fits the requirements.
As we are independent of all manufacturers, we are not trying to fit a project into a product range, but to use the most appropriate product(s) for the project.
This approach was clearly apparent in one of our recent projects. We visited a large health centre in Manchester with requirements to light their reception area, dance studios, gym, swimming pool, treatment rooms, sauna and Jacuzzi area.
After fully understanding the complex requirements, we ascertained that the best solution would involve multiple lighting protocols, including DMX and DALI, and also use different manufacturer's kit. For example, the touch screens were from one manufacturer, the lighting control system was a bespoke solution, and the audio/visual interface equipment came from another source.
Our solution meets the client's current and future requirements and, by combining the right products from different manufacturers, we delivered an integrated system that meets their business plan requirements.