Call The Hotline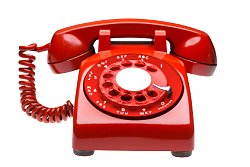 There are three occasions when Control Lighting Ltd are introduced to new customers:
Firstly, we are called in when an existing product develops a fault and the manufacturer no longer makes the same model. Sometimes upgrading to the newest version of the product may seem like a cost-effective solution but, actually, this is often not the case.
As recent advances in technology have completely moved the goalposts, this can be an ideal opportunity to revisit the requirements of the solution. A modified solution will improve usability and can often dramatically reduce costs in the medium to longer term.
For example, at a financial corporation in Manchester, instead of just replacing a faulty product, we improved their solution so that all rooms across their suite of meeting rooms now have movement sensors and are properly integrated into the building air conditioning and heating systems. Their future savings on unnecessary electricity will fast outweigh any costs of upgrading their solution.
Secondly, as demonstrated above, we are called in to help with the complex integration between different systems - lighting control systems should integrate well with both audio/visual and building management systems to produce one overall scheme that is very easy for managers to maintain and operate. We are experts in integrating different systems.
Thirdly, as mentioned in our previous newsletter, we are recommended by people when there's a dispute between parties. As an independent arbitrator, we can resolve the dispute to the satisfaction of all contingents, enabling the project to move forward.