Control Consultancy In A Nutshell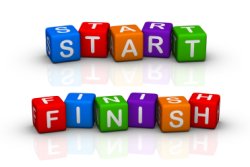 As a Control Consultant, Control Lighting Ltd, offer full support for our clients at all stages. The first task that a Control Consultant faces is to ensure that the design vision shared by the design team and the client will be delivered in the most efficient way. Having understood the vision, the Control Consultant can create demonstrations for the design team and client that will both prove the concept and can also showcase more ideas that may help to achieve the best solution.
Once the ideal solution is identified, the Control Consultant will work with the design team to ensure that the best combination of products is selected to deliver the desired solution and for the most economic costs over the life of the project.
After installation, testing and commissioning, the Control Consultant needs to ensure that the client understands exactly what the whole solution offers and understands how to operate it. Bespoke documentation and specific staff training are provided as necessary.
Once the solution has gone live, the Control Consultant will support the delivered solution with regular annual check-ups and scheduled maintenance visits.
Over time, the Control Consultant will review the delivered solution regularly in light of new products and technologies and also revisit the client's current requirements, which may make new ideas feasible and also offer opportunities for reducing further energy costs.
With our considerable experience, we know that one solution does NOT fit everyone. By offering our support right at the beginning, during the build and for the longer term way after the project has gone live, we ensure that our clients achieve the best technical and cost effective solution based on their requirements.