Combining Best of Breed Products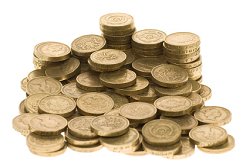 It is completely understandable why it is traditional for lighting control products to be chosen from the same manufacturer. To begin with, there is an assumption that products from the same manufacturer will communicate perfectly with each other (usually, but not always true!) There is a second assumption that buying all products from one manufacturer will lead to bulk discounts and therefore a less expensive solution for the client.
However, in our experience, we have found that this is hardly ever true - especially over the life of a project!
In fact, we have found that there is a very good financial case for shopping around and using the most cost-effective products that meet the design brief - especially taking the long term maintenance cost into account.
As Control Lighting Ltd are independent of all the lighting manufacturers and have a healthy working relationship with all of the major players, we are in a very good position to offer our clients the best advice.
For example, at a recent project for a large financial institution, we were updating their auditorium and meeting room facilities. By combining two different manufacturer's products we were immediately able to shave £12,000 of the client's bill. The on-going maintenance costs would be lower too.