Systems That Maintain Themselves!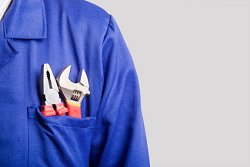 In the past, maintaining a lighting system was a task where maintenance staff wandered around actively looking at all the lights to ensure that they were all working correctly. In more modern times, with systems such as DALI Feedback and Current Monitoring, the control system can be used to alert the maintenance teams where something is not working as it should.
Perhaps the greatest move forward in maintaining a system is by using Remote Device Monitoring (RDM). In this scenario, the control system receives attributes from the physical light fittings and reports any changes.
For example, every fitting, that has a sensor, can be asked to return information such as lamp on, lamp off, temperature, fan speed, noise level, electrical values (Voltage or Current) etc.
Whilst the basic information can be reported e.g. lamp 457 has gone out, it is being able to examine the history of this information that is most powerful. Statistics on lamp life and energy usage can be very useful in cutting down on unnecessary electricity costs but this information can also help in problem resolution.
For example, if a lamp on the outside of a school building has been replaced five times in one month; one would want to identify the reasons why. On examination of the control system history log, it is revealed that the failures each occurred on a Tuesday between 2pm and 2.30pm and this time happens to coincide with football team practice using the pitch located next to the same building. This information may hint at a possible reason for the failures, and cages to protect the light fittings from footballs may be worth installing!