Lighting Control Strategy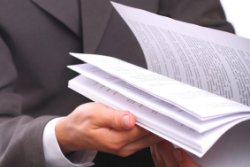 When I want to replace my broken DVD player, I do a little research on the internet, check out the prices and features and probably end up on the Amazon website. I won't choose the cheapest as I'll want something to last a few years so I'll go for a recognised brand name.
What I haven't worked out is my "watching recorded programmes" strategy. If the CD market is any indication, DVDs will go the way of VHS cassettes in only a few years.
It's not about Blu-Ray or HDD but whether we will all store our movies and TV programmes on hard disk and/or stream these shows from Sky, Netflix, Lovefilm, etc in the future.
So my DVD player purchase is not strategic, not future-proof, and is unlikely to deliver the functionality I will require next year...
In the world of lighting control, it is the provision of this strategic plan that sets Control Lighting Ltd apart from the lighting control manufacturers. Our clients approach us because they know they will not receive a glorified sales document that some manufacturers may have supplied them in the past. What they receive from us is a wholly independent appraisal of how they can apply lighting control technology to light a space based on an understanding of their current and future requirements.
This will also take into account the staff and services required to use, manage, and maintain the lighting control solution in the context of the client's business. For example, during the preparation of a recent lighting control strategy for a client, we discovered a member of the client's staff was being sent to a remote storage yard to switch the lighting on and off. The strategy highlighted clever technology that would allow off-site monitoring of the lighting controls and allow that member of staff to control the lighting from their desk computer.
It is this impartial and strategic business-minded approach that has attracted so many prestigious venues to use our services in assessing their lighting control requirements.