The Art Of Lighting Control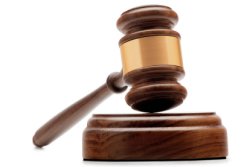 Whilst many industries are assessing the impact of recessionary pressures, one area where we have noticed a growth in work over the last few years is in the fine arts market.
This isn't just because clients investing in fine art may be less affected by economic downturns than in other sectors, but is more about how the use of space within Art Galleries is changing.
In essence, the way that art is displayed and sold has changed and therefore galleries now need to use their space more effectively and to utilise multiple styles of lighting. This enables them to switch the lighting style at very short notice as the function of the gallery space changes.
To achieve this flexibility, good lighting control solutions are necessary. Fortunately, this is an area where Control Lighting Ltd are uniquely placed with our detailed knowledge and art gallery experience, and is another reason why many prestigious Art Galleries, renowned Auction Houses and high profile Artists own gallery spaces, have used our expertise over the last four years.