Your Survey Said...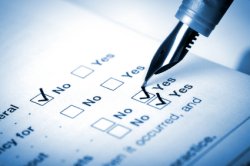 Speaking to a lighting consultant recently, it was assumed that specifying and buying lighting control from a manufacturer was the cheaper option.
To test this assumption, the lighting consultant approached us to provide a control system for a commercial project and was happy to conduct a full survey as part of the cost justification for their client.
He gave the client specification to six leading manufacturers including us. Because at Control Lighting Ltd, we are uniquely placed to combine the best of breed products from different manufacturers, we were able to meet the user requirements in full.
Most of the manufacturers had to compromise on the solution and didn't fully meet the client requirements. One manufacturer came in at 157% of the budget whereas Control Lighting Ltd's solution was more efficient, included extras such as a full schematic and the provision of a site-specific O&M manual, and came in at only 79% of budget.
Needless to say, Control Lighting Ltd was awarded the contract and this is by no means an isolated incident.