Does It Actually Do What It Says On The Tin?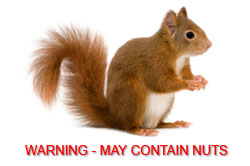 In the world of fast-changing technology and mass-produced lighting products, unfortunately, we are finding more products that don't quite do exactly what they say they will do...
For example, we visited a client site to help fault find a problem that their electricians were struggling to solve. Eventually, we discovered the problem in their installation was caused by a new DALI LED light fitting.
This was incorrectly sending out a DALI signal stating that it was a fluorescent DALI fitting, amongst other things, and therefore would not behave as required in the lighting installation.
Another example is a recent DMX product from a major manufacturer, where we discovered that the individual item had been manufactured without the usual "data screen" connections. This won't stop the light fitting from working in isolation, but if an electrician fits it into a larger installation with other DMX fittings, he would need to add additional system components to ensure the complete installation worked correctly. It could be argued that this particular manufacturer did not fully look into the likely locations where their product was to be used.
A regular compliment we receive is that Control Lighting Ltd look at the detail and the bigger picture, thus highlighting integration errors and ensuring the project is successfully achieved.
Control Lighting Ltd do work as a trusted advisor directly with manufacturers both looking at their prototype products and also advising them where to improve their existing products to help avoid these mishaps.
We can also advise clients how to solve the problems that these scenarios create without expensive retrofits where possible. Of course, the real solution is to invite Control Lighting Ltd on board at the start of a project so our expertise can help you choose the right products for the job.