Do You Know ALL The Right Questions To Ask?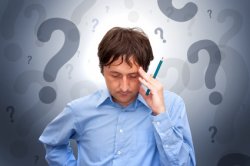 Whilst the previous story is about products that don't work properly, this feature is about products that do work correctly, but where the client hasn't asked all the right questions when selecting the products.
If you don't know all the right questions to ask, you may not select the right products to do the job required.
For example, at a recent client site, we discovered they had selected lighting products using a DALI LED driver with what was perceived as low electricity operating power requirements. As this was part of a movement sensor and energy-saving project, where the lamp will only be triggered to illuminate a few times a day, this seemed like a good choice.
However, the power usage in "standby mode" of these DALI LED drivers was much higher than anticipated. Suddenly, this solution became an extremely expensive way of achieving the desired result. Had the supplier been asked all of the right questions, a driver with a lower "standby power" would have been selected.
Needless to say, this is why consulting with Control Lighting up front, actually saves clients' money!