Fault Finding At An International Chemical Company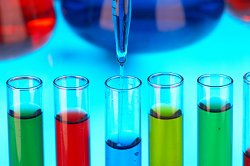 As our team members have great relationships with lighting manufacturers, when a large international chemical company reported a problem on a product, which the particular manufacturer no longer supported, the manufacturer suggested they call Control Lighting Ltd.
We visited the customer at their London headquarters and logically traced the system using our tried and tested proven methodology.
We discovered that, when their Maintenance Department disconnected an obsolete item, they inadvertently broke the integrity of the lighting control data system.
As their system was using the DMX protocol, half of the installation appeared to be 'frozen' as the default setting on some of their DMX components was to maintain the previous instruction, whereas actually the system was not working as expected. We were able quickly to rectify this problem and set up a regular support and maintenance agreement with this client.
As an aside, for any organisations using Irideon Control Products, which are no longer supported by the manufacturer, we are delighted to let you know that these products are still supported and maintained directly by Ray Dolby and his team at Control Lighting Ltd.